Yearbook Portrait During the Pandemic
2021.05.31
*** Parents' permission has been obtained to use these photos ***
One rainy day April, I had a chance to take care of this international school's yearbook. I was glad for this opportunity but at the same time, was a bit nervous about how to carry out this mission during the COVID-19 pandemic.
Last year, the school was unable to hire a photographer for its yearbook due to the above mentioned circumstance, so I wanted to create photos that make everybody happy and satisfied.
I was given one day to take portraits of Pre-K to Grade 6 students, teachers, staff members, and even group photos of each grade. My original idea was to set up my camera outdoors to avoid crowds, however, it rained on the day of photo shooting unfortunately. I couldn't help it, so I created a photo stand in a big room near the window where its well-ventilated. I also made sure to ask teachers to space out students while waiting for their turn to take picture and kept their masks on.
It was a bit hassle for everyone to get their photo taken under this circumstance, but the pictures came out very cute.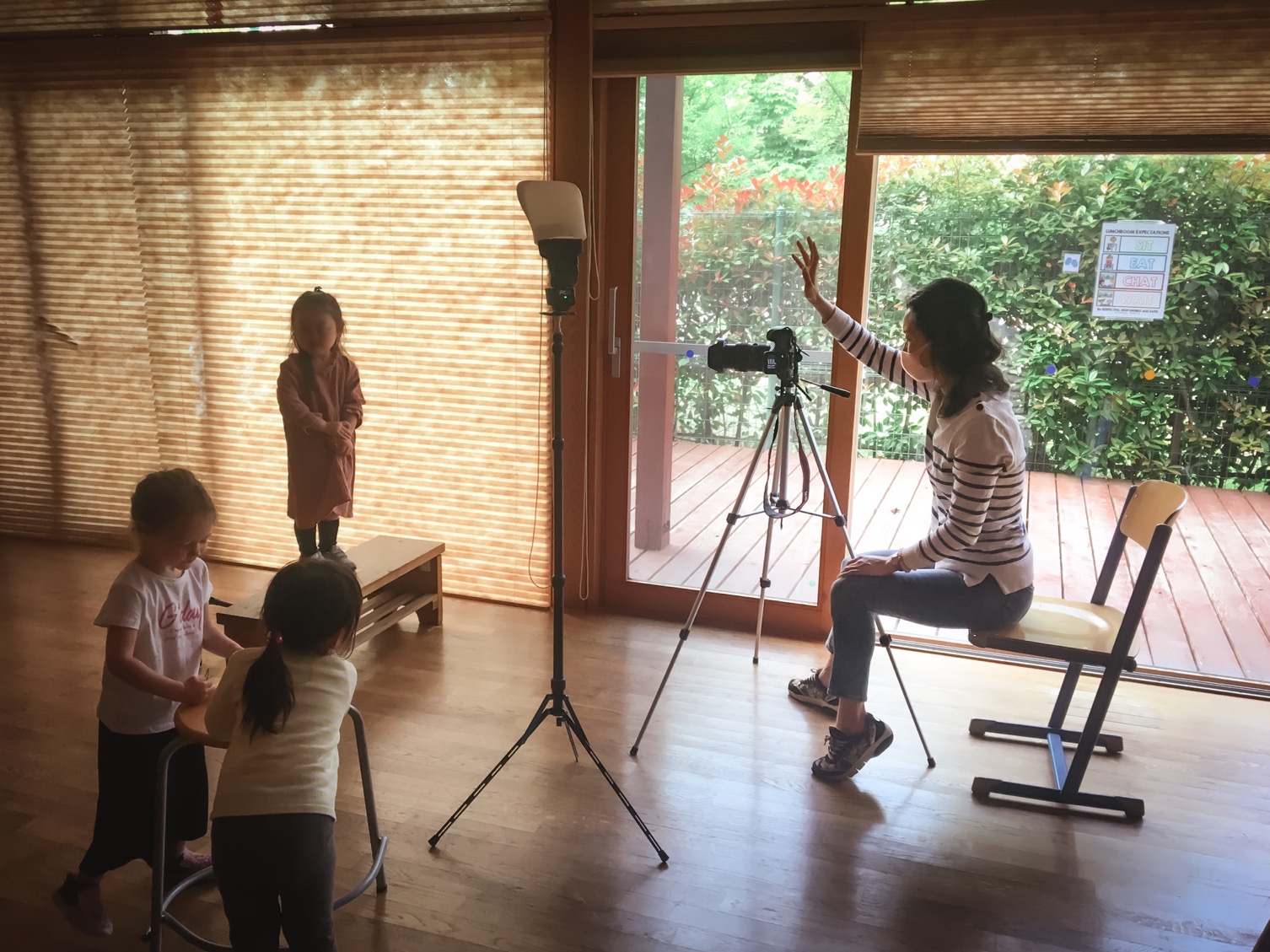 Sometimes, my camera is decorated like this to take picture of small children 🙂