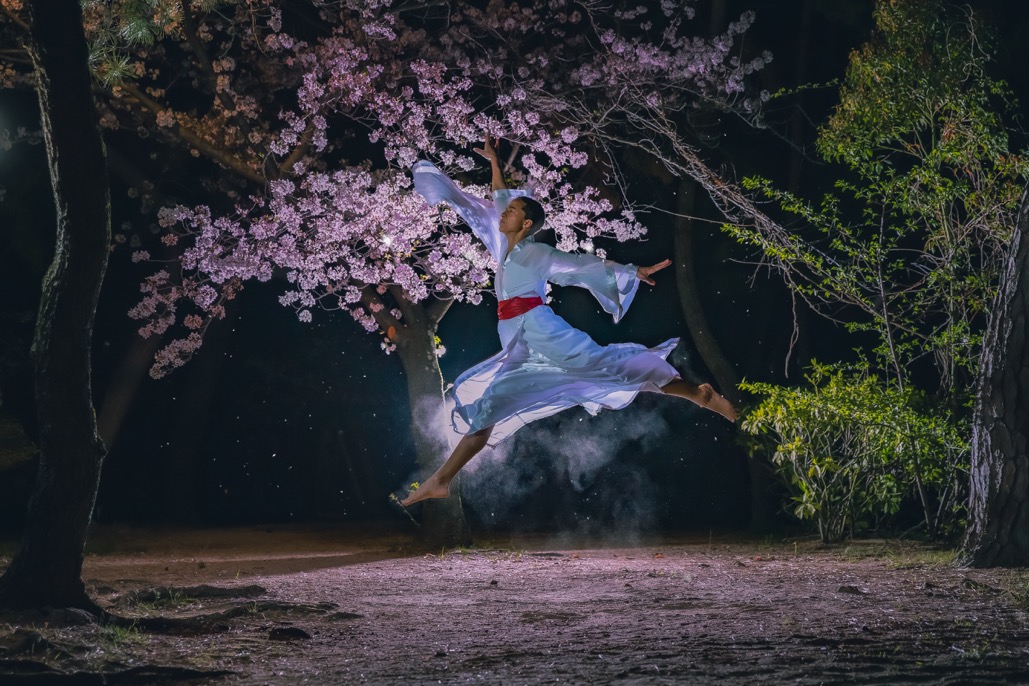 Night Dance
2021.04.02
Again this year, I feel grateful for the opportunity to enjoy this beautiful Sakura (cherry blossoms) in Japan.
This Shukugawa park is located right by Hankyu Shukugawa station which is about 20-minute train ride from Osaka.
Although this park is well known for its beautiful cherry blossoms in spring, it is a lovely place anytime of the year to jog, walk, bike, or read a book under the tree.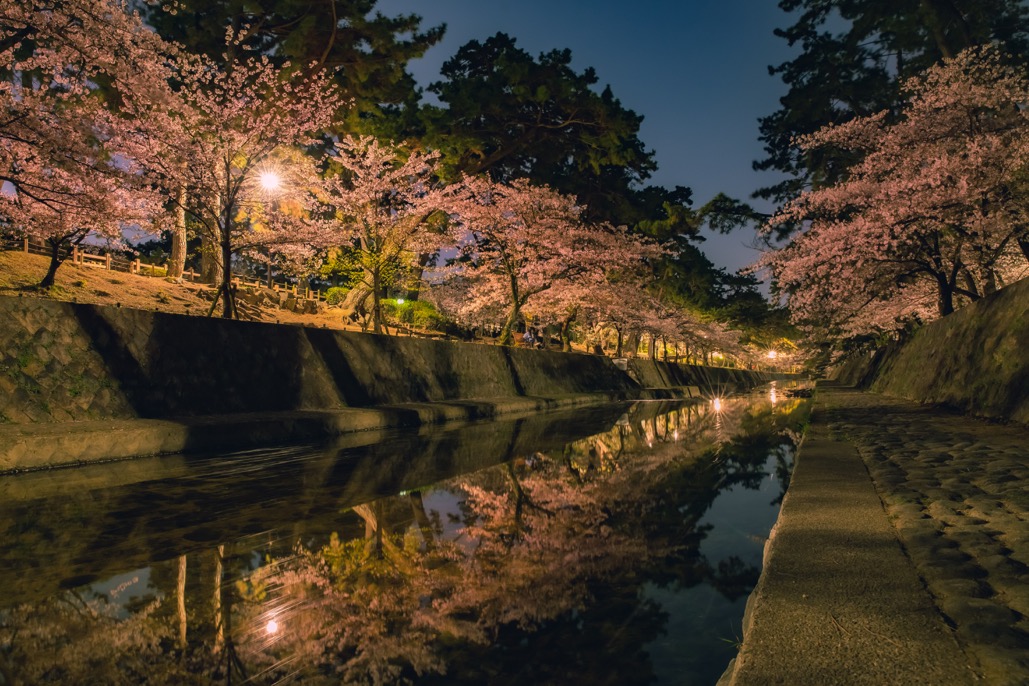 I wanted to shoot some memorable cherry blossom pictures this year, and I'm glad they turned out like magical.
I found a place where a street light shined warmly and that looks like a spot light on the stage. It illuminated the model's silhouette along with cherry blossoms.
Special thanks to Ms. Carrie Carter for modeling!